Welcome to Quality Pest Control LLC! The Best Dubai Pest Control Service Provider!!
As a Dubai Municipality approved pest control services provider, Quality Pest Control (QPC) has the expertise as well as the experience to protect your home and your family, and even your business, from all kinds of pests. Our head office is located in Abu Dhabi and we operate in Dubai through our branch office which is located at Al Rakhaimi Building in Omar Ibn Al Khattab road.
We are a full-service pest control company in Dubai & Sharjah and our professed mission is to provide all our customers with effective and ecologically responsible pest management solutions so as to protect their homes, health, and offices. We, therefore, employ low impact techniques to eliminate the pests. Further, as part of providing complete pest control services, we take an integrated approach in order to target the source of the problem rather than just alleviate the symptoms.
When it comes to pest control Dubai, we are fully aware of the environmental footprint caused by the use of chemicals and the damages suffered by our ecosystem and we, therefore, act responsibly, respecting and protecting the world we all share. QPC is very much a local company and we have both UAE residents and ex-pats of all nationalities on our rolls.
Our Pest Control Service – How Does It Work
If you are experiencing pest infestation of any kind in your home or office, all that you have to do is get in touch with us. You can contact us either through our "Advanced Booking System" online or our Toll-FREE number. One of our expert technicians will visit your premises, carry out an inspection and provide you with an estimate for FREE!
As one of the premier pest control services providers in Dubai, we help our customers to get rid of all kinds of pests – including beds bugs, termites, rodents, cockroaches, bees, flies, and spiders – from their premises. We have been providing high-quality services for nearly 15 years now. The areas served by us as part of pest control Dubai include Deira, Bur Dubai, Sheikh Zayed Road, Oud Metha, Jumeirah, Satwa, JLT, Creek, Umm Suqeim, JBR, Al Sofouh, and Silicon Oasis.
To maintain the high standards of our pest control services, we use only the best quality products supported by effective pest elimination procedures. Thus we make sure that your home is protected from pests all the time. Besides, we offer these best quality services at the most competitive rates in the market. You are free to utilize our satisfaction guarantee offer which readily means you are deriving high value for the money that you give us.
In Dubai, pests are a major problem that both residents and visitors have to contend with. The most commonly present pests are bed bugs, rodents, and cockroaches. You need to take action as soon as you can so that the treatment becomes effective. Early action serves to prevent pest infestations. The pest control services offered by us are:
Our residential pest control Dubai services are designed to be easy on you and tough on pests!!!
Irrespective of whether it is summer or winter in Dubai, undesirable pests around your home can sneak inside whenever the conditions are conducive. You can prevent the pests from entering your premises with the help of our Perimeter Protection Program. It serves to create an invisible protection wall around your premises. When the exterior of your premises is provided with a protection band, unwanted pests do not enter your home. Residential pest control services we provide include cockroach control, bed bugs control, rat control, ant control, termites control, and fly control.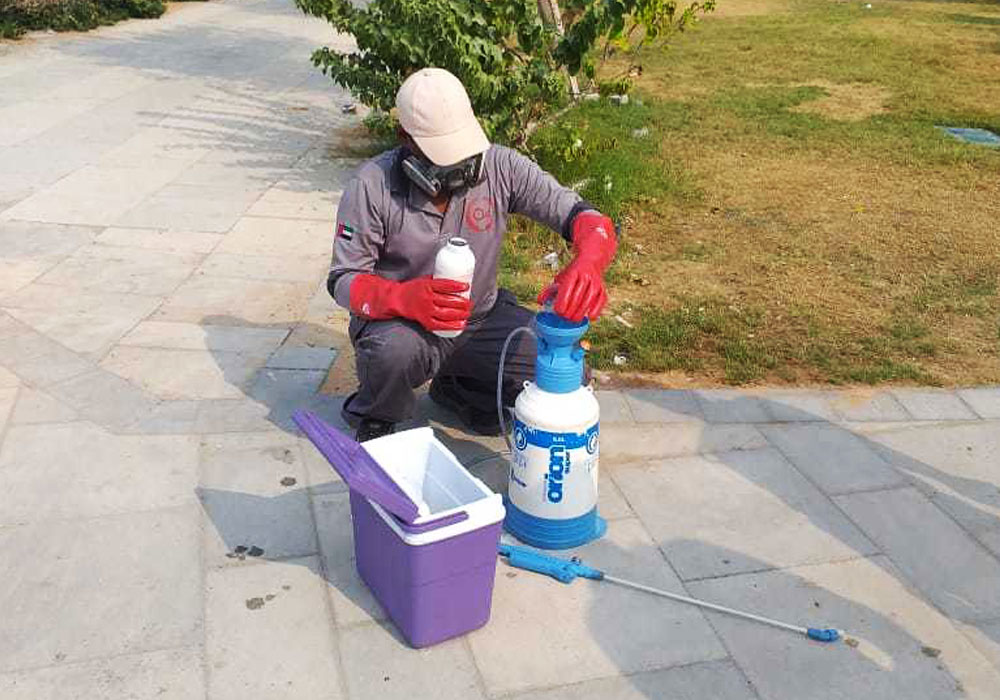 We provide high-quality pest management services to protect your business premises!!
It does not matter which industry you are involved in, you cannot just afford to do without reliable commercial pest control services for your property. For many businesses, it is essential to comply with the specified health codes. For others, it helps to reduce the risk of losing clients because of cockroach, rat, or bed bugs infestations. Every year, pests damage foods worth millions of dollars. In addition, pests cause damage to your properties. QPC has more than a decade of experience in providing commercial pest control services in Dubai.
Highly skilled technicians in our pest control Dubai team have the knowledge and experience to employ the most modern techniques to effectively eliminate pests from all kinds of commercial spaces. In short, we can proudly say that we have the capability to protect your business premises from even the most tough-to-handle pest infestations.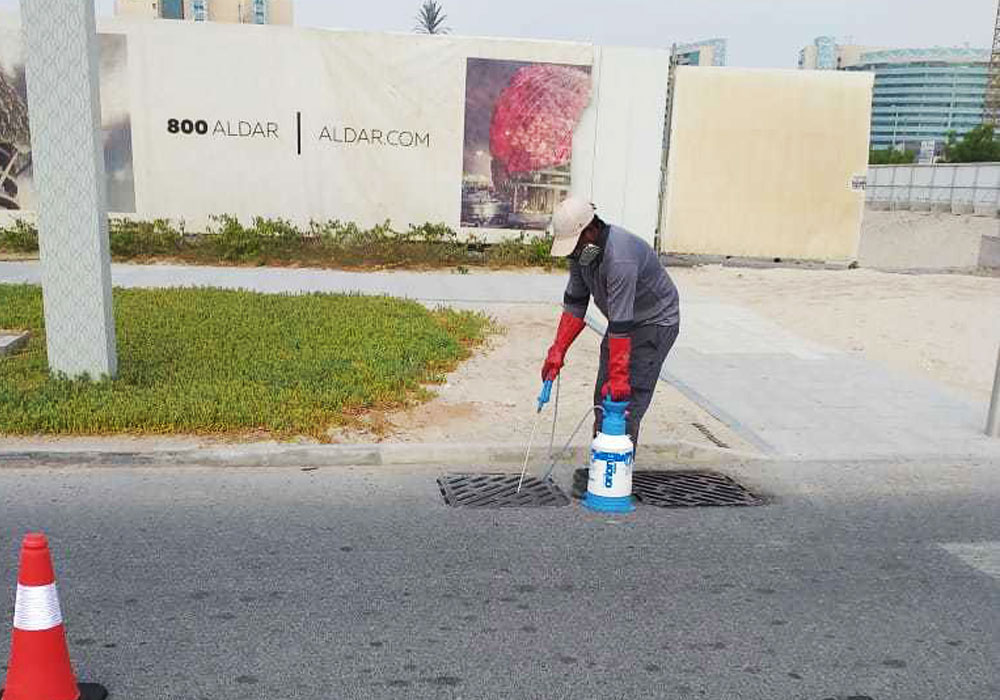 Fumigation is a pest control technique and it involves filling a space with fumigants (gaseous pesticides) and driving pests away through suffocation or killing them using chemical poison. It is often used for controlling pest infestations in buildings, soil, grains, and other agricultural produce. It can also be used during the process of producing goods that are to be imported or exported in order to prevent the migration of exotic organisms. This method can be employed for eliminating pests such as wood borers and dry wood termites that inhabit physical structures. As the chemicals used for fumigation are highly toxic, we entrust the job only to the trained professionals at QPC.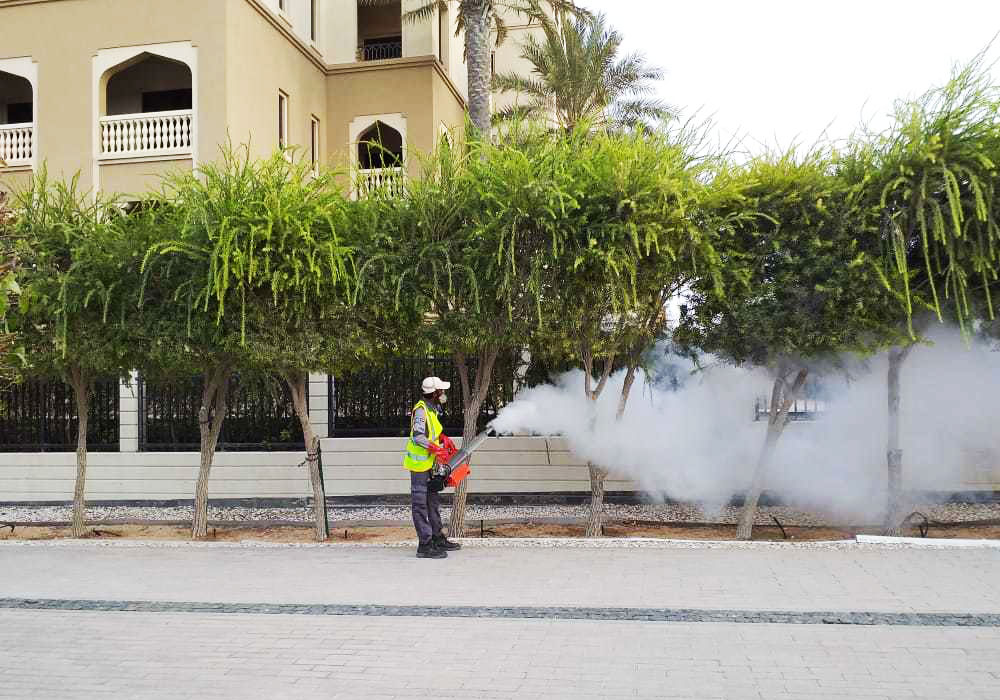 Termites are known to cause damages worth more than $5 billion every year. Termites resemble the ants but are white color. They mainly eat cellulose material such as paper, wood, fabrics, etc. They live in large colonies. The size of each colony ranges from thirty thousand to as many as two million. Their colonies are so well organized that each ant has a specific role to play and each one is committed to doing it well. It is, therefore, important to do an anti-termite treatment at the appropriate time to save your property.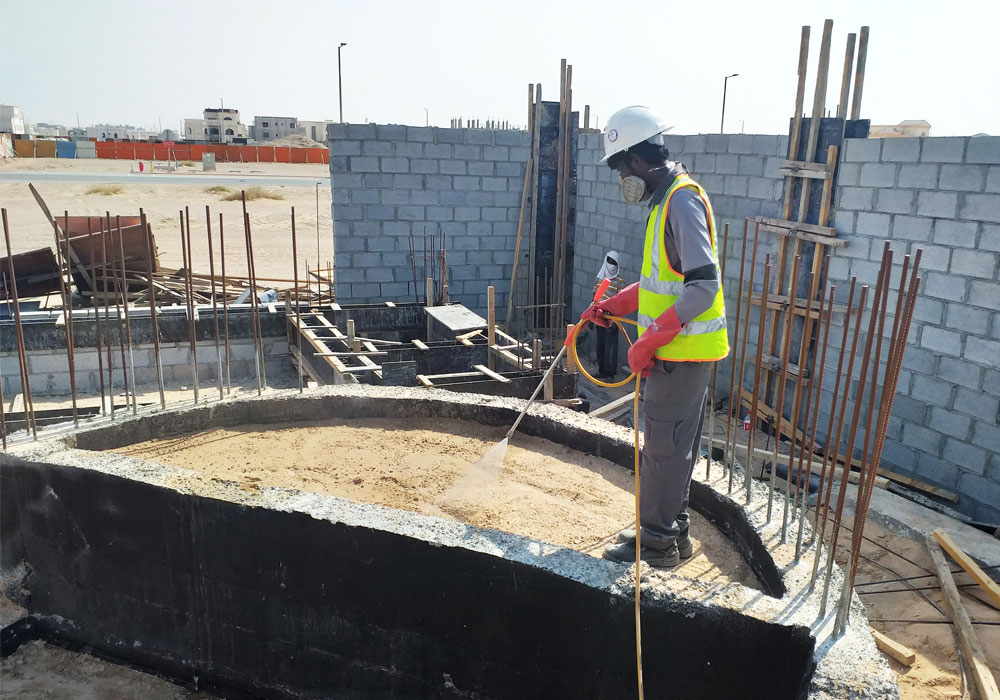 Why Choose QPC LLC for Pest Control in Dubai
Approved by Dubai Municipality

Certified/Licensed and Experienced Technicians

Round the clock Service

Wide Coverage

Humans safe and environment-friendly pest control services

Integrated Pest Management Approach
Pests can make your home, office, or commercial space very unhygienic. This can lead to various types of illnesses and diseases. Pests can cause serious damages to your property. So, do not wait.
Call QPC today!